Auckland Pride Festival Inc
The objective of Auckland Pride is to develop the mana and standing of our Rainbow communities – and to enhance the cultural richness of Auckland, and Aotearoa New Zealand at large.
We do this by facilitating New Zealand's pre-eminent festival for Rainbow communities – which includes people identifying as gay, lesbian, bisexual, transgender, intersex, takatāpui, whakawāhine, tangata ira tāne, fa'afafine, fakaleiti, akava'ine, māhū, vaka sa lewa lewa, rae rae, fiafifine, fakafifine, palopa, kathoey, hijra, baklâ, genderfluid, genderqueer, pansexual, asexual, queer and questioning – to celebrate our culture, sexual orientation and gender identity.
Auckland Pride Festival Inc was established to operate as a not-for-profit governance body, recruiting a volunteer Board of nine community members with experience in business management, event management, public relations, marketing, sponsorship, legal, financial management, and community relationships.
The Board oversees the various aspects of mounting the Auckland Pride Festival and Parade, including the appointment of key event management, marketing and sponsorship positions to deliver the Auckland Pride Festival and its signature events.
The Board and its representatives will work with New Zealand's Rainbow communities, valued partners, stakeholders and supporters, to ensure that the Auckland Pride Festival and Parade builds on previous successes to become a must-attend, destination event for local communities and visitors from around New Zealand, and around the world.
The Auckland Pride Board is passionate about our Rainbow communities, and proud of the unique contribution and real difference that we make to the wellbeing of people living in our city, our country, and throughout the South Pacific region.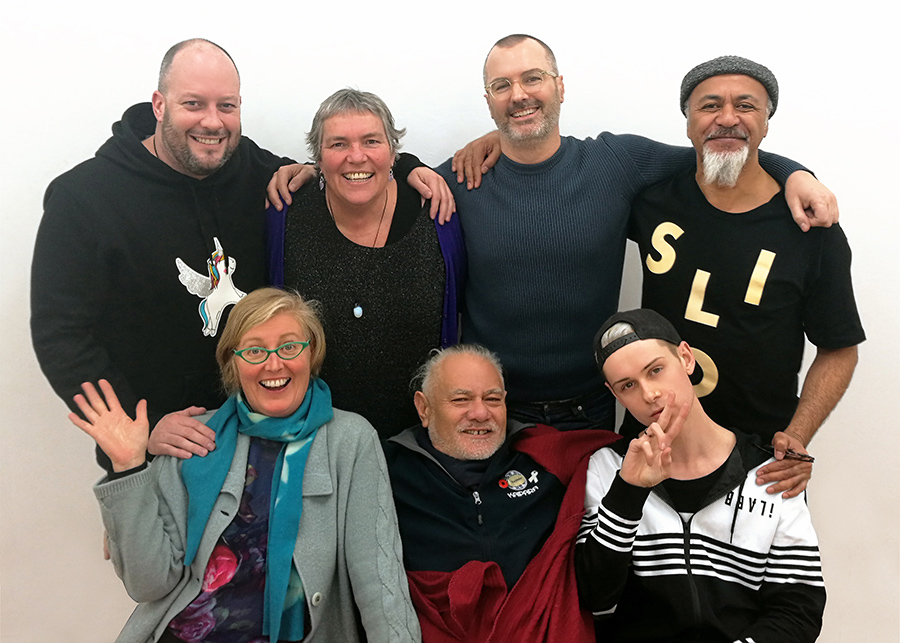 Auckland Pride Board
Cissy Rock, Chair
Michael Lett, Secretary
Matt Jackson, Treasurer
Zakk d'Larté
Verity George
Adrian Noda
Ta'i Paitai
Festival Director
Julian Cook
Parade Director
Shaughan Woodcock